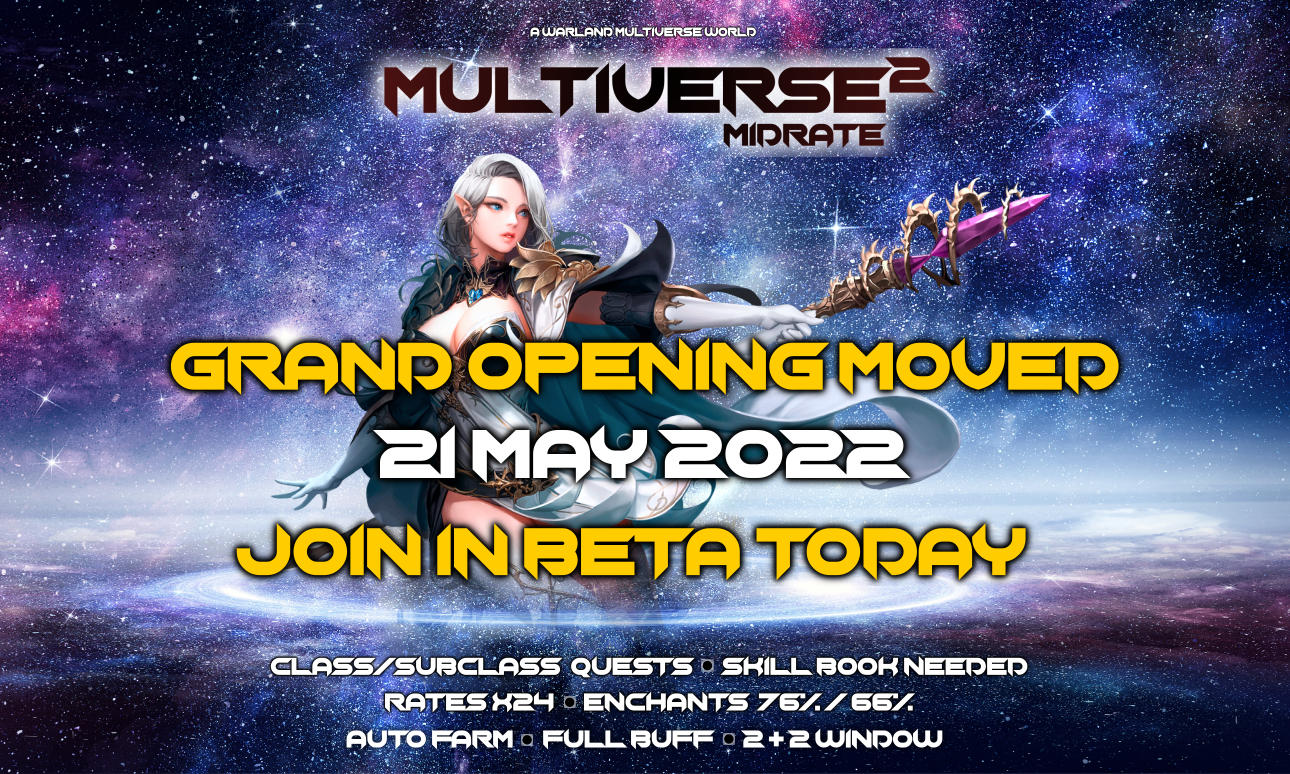 Grand Opening Moved

We move Grand Opening DATE for 21 May 2022
We add Class Changer and GM Shop for the BETA
use .getitems and .setlevel BETA commands
Multiverse Rates is x24 Enchant Chances return to retail like 76% / 66 %
You need all Class / Subclass Quest for your character like the old beautiful days when we love this Game.
Join in BETA Today to Test the Server, and be READY for a perfect Summer Game Experience !!!!
Prepare your Clan's and Ally's and Register your Team here.
 Yours sincerely
Admin Zeus